Candy Stripers 2 (1985)
Starring:
Kathlyn Moore, Colleen Brennan, Karen Summer, Taija Rae, Sheri St. Clair, Aurora, Ron Jeremy, Johnny Nineteen, Michael Gaunt, Ashley Moore, Bobby Astyr, Taliesin
Categories:
Classic
Date Added:
1985
(588 Mb)
Candy Stripers Angie and Sarah are only interested in patients and partying – but they'll have their hands full (in more ways than one!) with the trouble that's brewing at Northwest General. Dr. Fine's feelgood aphrodisiac gas has gotten loose, causing doctors, patients and nurses to throw their inhibitions to be wild!
Scene 1. Taija Rae, Michael Gaunt
Scene 2. Aurora, Ron Jeremy
Scene 3. Sheri St. Clair
Scene 4. Sheri St. Clair, Taliesin
Scene 5. Karen Summer, Sheer Delight, Taija Rae, Ashley Moore
Scene 6. Aurora, Colleen Brennan
Scene 7. Sheri St. Clair, faceless guy
Scene 8. Sheer Delight, Taliesin
Scene 9. Aurora, Colleen Brennan, Ron Jeremy
Scene 10. Sheer Delight, Taija Rae, Johnny Nineteen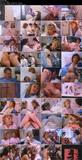 Rapidgator
https://rg.to/file/eb1a9c81898dec8f007cb69374eb6b34/piratxxx.net.R1814.mp4.html
Nelion
https://nelion.me/9dxpt0m0wpam/piratxxx.net.R1814.mp4.html