In Search of the Wild Beaver (1986)
Starring:
Buffy Davis, Candie Evens, Kimi Gee, Krista Lane, Bobbie Blake, Frank James, Kevin James, Tony Martino.
Categories:
Classic
Date Added:
1986
(888 Mb)
A virginal young man's first forays into sexual maturity are the subject of this tantalizing treat. Well, that's one way to put it. Yet another would be that a frat guy and his buddies traipse around the desert in a motor home looking for the mythical 'wild beaver.' The action begins when Kevin James comes back from vacation with his parents' new mobile home. Although his frat brothers think that he's actually a bit of a jerk, they're more than happy to take advantage of the situation. They convince him to pack the van full of beer and beef jerky and set out for parts unknown, promising him a sexually crazed good time if he agrees. Needless to say, he agrees. The guys head for the desert, intent on finding the wild beaver that they've promised to Kevin.
Scene 1. Krista Lane, Tony Martino
Scene 2. Kimi Gee, Bobbie Blake
Scene 3. Candie Evens, Frank James, Tony Martino
Scene 4. Buffy Davis, Kimi Gee
Scene 5. Krista Lane, Kevin James
Scene 6. Candie Evens, Tony Martino
Scene 7. Buffy Davis, Frank James
Scene 8. Kimi Gee, Bobbie Blake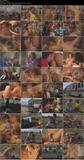 Most Viewed
From the perverted imagination of Michel Ricaud! Tenessy, a beautiful French lady, exposes herself in the most daring positions to athletic, big dicked boys. This film is quite different, through its style, of all what could be seen in the past. A very pleasant surprise and a great success.
This is lesbian sex cinema that dares to go where no lesbian sex cinema has gone before, demonstrating safe sex techniques which women who love women -- a group not typically associated with safe sex -- can use to make their play a little safer. Serena and Felecia's pairing is probably the hottest thing going here, although it gets lots of competition from Lana Sands and Jeanna Fine, whose sapphic slugfest is also deliciously ardent. Each scene is shot with the woman, viewer in mind, and so the visual aesthetic is a little different from what mainstream porn fans may be used to. But even those whose tastes run to the most androcentric porn stylings will find the change of pace here both refreshing and incredibly arousing