Defiance of Good (1974)
Starring:
Heather Ellis, Jean Jennings, Day Jason
Categories:
Classic
Date Added:
1974
(588 Mb)
Jean Jennings plays a teenager who graduates with a minor in sex and then majors in bondage. Defiance is not unlike the Story of O, with high caliber scripting, fine lensing and torrid tactile tantrums. The heavy S&M is a dervish of devils brew, not for the squeamish or sensitive. Degradation is orchestrated to a fine tuned fork.
There is no aphrodisiac so potent as the Defiance of all that is good!
Scene 1. Sandy Fox, Jason Russell
Scene 2. Jean Jennings, Alan Marlow, Jason Russell, Tyrone Lowe
Scene 3. Heather Ellis, Jean Jennings, masked guy
Scene 4. Jean Jennings
Scene 5. Heather Ellis, Jean Jennings
Scene 6. Jean Jennings, Jamie Gillis, Sonny Landham
Scene 7. Heather Ellis, Jean Jennings, Pam Sanders, Alex Mann, Ellis Deigh, Jamie Gillis
Scene 8. Day Jason, Jean Jennings, Sonny Landham
Scene 9. Day Jason, Jean Jennings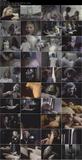 Rapidgator
https://rg.to/file/883e1ab154aa483ad469ee673bce6370/R2018.avi.html
K2s.cc
https://k2s.cc/file/bb9c01b13520e/R2018.mp4
Most Viewed
Ever since my stepdad moved in with me and my mom, I have had a huge dadcrush on him. He seems like he has a huge dick in his pants and I want to taste it on my tongue. So, as soon as my mom goes on vacation, I am going to make sure I get exactly what I want. I mean, all I have to do is turn on some charm and he is going to do exactly what I tell him to. And since my pussy is already soaking wet, he is not going to have any trouble slipping his cock right inside. This morning, I make my way out into the kitchen and see my handsome stepdad preparing breakfast for us. He is such a thoughtful guy, and I want to show him how much I appreciate everything he does. Besides, hearing him fuck my mom all this time has me jealous of what she has with him. I just want to feel close to the new guy in the house.